Growing Rural America Through Entrepreneurship
Stephanie Taylor, Program Manager, NIIC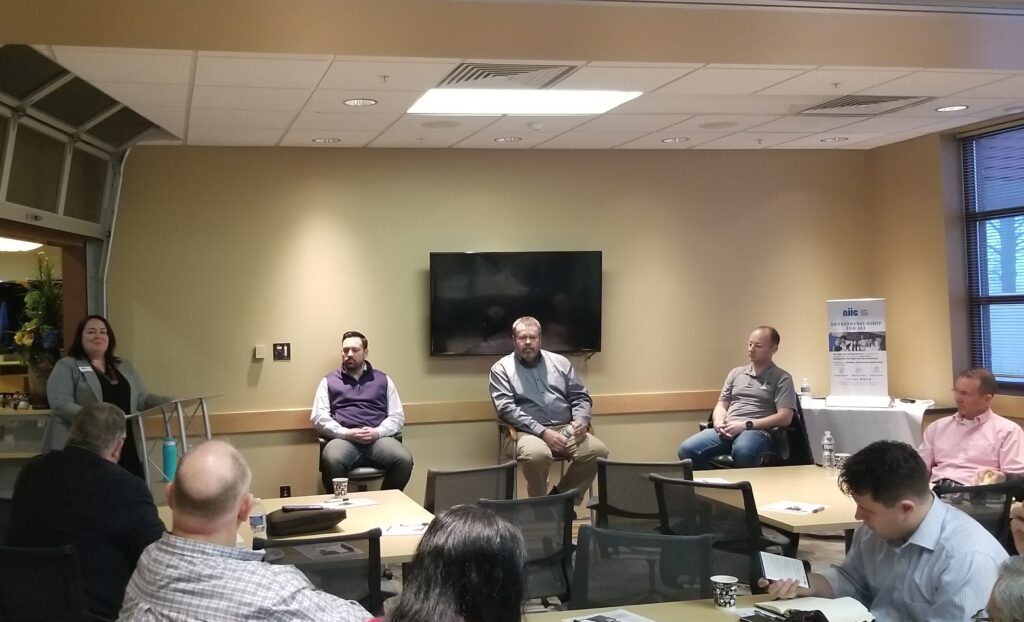 They say, if you don't like the road you're treading then create a new one.
In rural America, this saying is very evident—with self-employment gaining traction. According to the U.S. Small Business Administration (SBA), self-employment has remained strongest in America's rural areas than cities and suburbs over the last three decades. Locals have found out that they do not need to move to a major metropolis to launch a scalable business and achieve their dreams.
From Grit to Great
Right where you are, opportunities lay before you.
Rural businesses usually have a different business model. Since access to resources remains to be a challenge, owners typically set off with a solopreneur lifestyle. It is a "grit to great" story of growing a business slowly and steadily, until eventually, they are able to hire 10 to 50 (or more) people. Some pass it along to their family.
They started out small and worked hard to make it big. Now, small businesses have become an integral part of rural economies—and they are inspiring more people to bet on themselves.
Seeing the vast potential and the challenges that small businesses face, the U.S. Department of Agriculture provides grants to expand opportunities through training and technical assistance. The SBA also strives to increase access to funding, assist businesses in exporting their products, and enhance opportunities for private and public investments.
Benefits of Rural Entrepreneurship
From a micro to a macro point of view, the impact of small businesses is far-reaching—giving benefits to individuals, families, communities, and the country's overall economic growth.
Employment Generation
The rise of businesses stirs the tapping of more local talents to establish a workforce. This can help lessen migration to urban areas.
Reduction of Income Disparity
A comparatively high-income generation potential reduces income disparities among those living in urban and rural communities.
Promotion of Local Culture & Heritage
By selling or offering local products and services, small businesses promote a community's culture, art, creativity, and resources.
Benefits of Business Building in a Rural Environment
Entrepreneurs thrive in rural communities for many reasons. Support and solidarity are gems that you can't deny. You can gain a more loyal consumer base easier than when you are in the metro since the population is smaller. Once you've built a relationship with your clients, they will continue supporting you. Additionally, since business operation costs, and the cost of living tend to be lower in rural areas, rural businesses can earn higher profits compared to urban and suburban businesses.
In the summer of 2020, statistics suggest a "pandemic-era startup boom" with applications for new businesses surging to historic highs. Starting is one thing; finishing strong is another.
The NIIC strives to nurture our entrepreneurial ecosystem to empower and support entrepreneurs until they soar high. One way we do this is through our Community Navigator Pilot Program, which is funded by a cooperative agreement with the U.S. Small Business Administration. NIIC serves as the hub and works with five Partners (Spoke Organizations) to support entrepreneurs. These include Allen County Public Library, Bankable, Fort Wayne Urban League, Purdue Extension Allen County, and Region 3a. Visit our website for more information. Visit Niic.net/our-events/ for information about upcoming workshops and training.