It's About the Experience
Larry Rottmeyer, PhD, Director of Innovation Education, The NIIC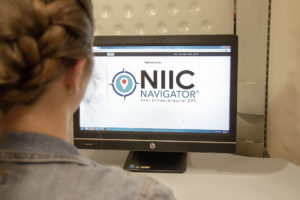 Entrepreneurs are drawn to opportunities, innovation, and new value creation. They have a growth mindset. They see things differently than others and are searching for what's new and what's next. Being entrepreneurial means being active. It means being experiential.
Entrepreneurs who have become successful have several common traits. These traits include:
vision,

strong work ethic,

resilience,

self-confidence,

open-minded,

competitive,

passionate.
They see opportunities everywhere and pursue them with energy. It is about the experience.  
Looking for a new adventure? Include our NIIC Navigator® in your business builder journey, including our learning management system our academy . Learn more by visiting our website or contact us at info@niic.net.