Bold Thinking for Entrepreneurial Support at the Great Lakes Innovation Summit on October 2-4, 2022
Tammy Allen, SR. Director | Marketing & Communications, The NIIC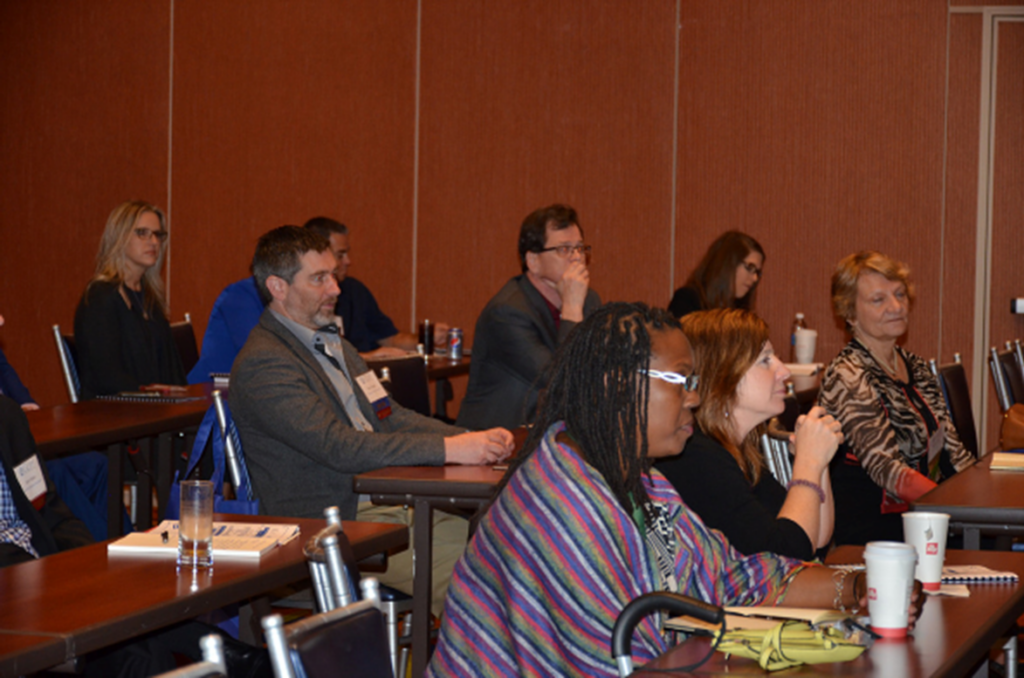 FORT WAYNE, Ind.— September 15, 2022, Fort Wayne, Ind – Entrepreneurial support professionals meet yearly at this regional innovation summit to strengthen the entrepreneurial ecosystem. This year's Great Lakes International Innovation Summit (GLIn2) is in Fort Wayne, Indiana. Register today at https://www.eventbrite.com/e/2022-great-lakes-international-innovation-summit-glin2-tickets-391157501617
"There's great value in pausing to meet with other entrepreneurial support professionals, to learn from one another, to be inspired, and identify ways to collaborate for the greater good. Join us. Bold Thinking for Entrepreneurial Support is the theme that will drive our conversations at the innovation summit.
We're looking forward to the energy, knowledge exchange, and collaboration of participants. This experience will make us better and better equip us to serve innovators and entrepreneurs in our communities," said Mike Fritsch, President and CEO of The NIIC.
Some of the bold thinking for this year's innovation summit includes the following:
GLIn2 is on October 2-4, 2022. It includes a welcome reception at The NIIC on October 2, the innovation summit on October 3 and 4, and an optional, private Fort Wayne Food Tours on October 3.
2022 GLIn2 Summit sponsors include Purdue University Fort Wayne, Innovation Connector, SEED, Michigan Business Incubation Association, and BP Promos.
Register today at https://www.eventbrite.com/e/2022-great-lakes-international-innovation-summit-glin2-tickets-391157501617
For more information, visit the website at GLIn2.com or contact info@glin2.com.
We welcome members of the media to attend and cover GLIn2 Summit. Please email tallen@niic.net.
#  #  #
About GLIn2
This conference was created for incubators, accelerators, co-working spaces, maker spaces, economic development agencies, universities, Women's Business Centers (WBCs), and Small Business Development Centers (SBDCs). All are invited to learn through industry-leading speakers, collaboration opportunities and hands-on breakout sessions.
GLIn2 began as a collaborative event co-hosted by Michigan Business Innovation Association and the Wisconsin Business Innovator's Support Association. It has expanded to include entrepreneurial ecosystem supporters from other Great Lakes states such as Illinois, Indiana, Ohio, Minnesota, and Pennsylvania, as well as Canada. Each year, its attendees serve over 5,000 small businesses across the region.
About The NIIC
525 new products launched, 202 patent applications submitted or granted, and 2,351 jobs created—that is what entrepreneurs have achieved through The NIIC since its inception two decades ago. The NIIC has also connected Northeast Indiana companies to $140.4 million in grants and capital.
The NIIC is a nonprofit, vibrant entrepreneurial community designed to advise entrepreneurs to plan, launch, and grow successful business ventures. The NIIC bolsters innovative companies to move ideas into action. The NIIC is located in a designated U.S. Small Business Administration HUB Zone. In April 2018, Indiana Governor Eric Holcomb designated The Northeast Indiana Innovation Park Campus as an Opportunity Zone through the U.S. Treasury. The International Business Innovation Association (inbia.org) recognized the NIIC as the 2020 Entrepreneur Center of the Year – Mixed-use and awarded it one of the two prestigious industry awards – the 2020 Dinah Adkins Award. TheNIIC.org.