Don Wood Foundation and SEED Fund Entrepreneurship in Northeast Indiana,
Tammy Allen, SR. Director | Marketing & Communications, NIIC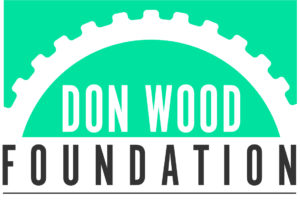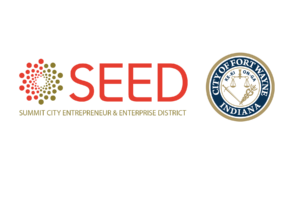 Don Wood Foundation and SEED Fund Entrepreneurship in Northeast Indiana,
     Support NIIC Catalyze Pilot Program with Nearly $90,000 Funding
FORT WAYNE, Ind.— February 28, 2023 –Two supporters of entrepreneurial growth in Northeast Indiana are backing a Northeast Indiana Innovation Collective (NIIC) initiative with almost $90,000 in financial support. The Don Wood Foundation and Summit City Entrepreneur and Enterprise District (SEED) are funding NIIC's Catalyze Northeast Indiana, a pilot program that will run through April 2023.
"We're thinking big for Northeast Indiana and are humbled and inspired by the support of the Don Wood Foundation and SEED. Through our Innovation Collective, together we are bringing Entrepreneurship to ALL communities," said Mike Fritsch, President and CEO.
"Northeast Indiana is a Community of Communities,™ defined by geography, race, language, gender, income level, veteran status, interest or anything else. The key to this program: it is community led," said Fritsch. The program works with designated communities to champion entrepreneurship from within their communities. How does this look for business builders? It is new access to innovation and entrepreneurial resources in the form of trainings and tools for success. "It is deepened entrepreneurial support from within their own community," said Fritsch.
Laura Macknick, President and CEO, Don Wood Foundation, said, "We were happy to support the Northeast Indiana Innovation Collective in their efforts to bring valuable training by NEXT Studios to our regional counties and Southeast Fort Wayne. Providing aspiring entrepreneurs with the skills they need to start and grow their businesses is crucial to a thriving regional economy, as a significant portion of new net job growth comes from these small businesses."
Andrea Robinson, PhD, City of Fort Wayne, said, "This is important work with our community, expanding access to entrepreneurs. We are honored to be the second funder of this program and are optimistic about its future impact."
Through April 2023, NIIC is piloting this new program in four designated regions. Three imperative components of our program include:
Community Based and Led—A Champion within each region will lead the Catalyze Program in collaboration with the NIIC Collective.
Startups Access—Through a partnership with NEXT Studios, startups and small businesses will have access to events, workshops, and tactics for innovative entrepreneurship.
Customized to Community—NIIC will host listening sessions in each region to identify its specific innovation and entrepreneurial needs. NIIC will use those learnings to develop tailored tools and support for each community as part of NIIC's Entrepreneurship for ALL Initiative.
Four Catalyze Northeast Indiana Champions will announce piloting the program in their communities in the coming weeks. For more information, contact Rhonda Ladig, NIIC Director of Strategic Initiatives, at rladig@niic.net.
About NIIC
About 20 years ago, NIIC was created to solve a problem. Aspiring innovators and entrepreneurs needed somewhere to go in Northeast Indiana to incubate their businesses. Visionary leaders imagined a place where innovation and economic development intersect for a COMMUNITY. Entrepreneurs and innovators have launched hundreds of new products and patents, created thousands of jobs, and infused hundreds of millions in grants and capital into our economy.
NIIC pulls down barriers (geographic, racial, socio-economic, interest-based). We work with our regional Community of Communities™ to create an ecosystem of Entrepreneurship for ALL. Our focus is collaboration and maximizing the impact of our regional partners. As a Venture Hub, Northeast Indiana Innovation Center is now DBA Northeast Indiana Innovation Collective. We're still NIIC. Together, we thrive—Entrepreneurship for ALL.
About the Don Wood Foundation
The Don Wood Foundation is a private foundation, established in 2018 by Don Wood, founder of 80/20, Inc., that serves and supports innovators, leaders, collaborators, and skilled workers with the potential to create and sustain opportunities in manufacturing. The Foundation partners with nonprofits and educational institutions to provide sustained investment that supports the development of a diverse workforce through exposure, education, and training to create strong communities rooted in the advancement of manufacturing.
About SEED
SEED Fort Wayne is a quasi-government 501c(3) established for redevelopment of the Summit City Entrepreneur and Enterprise District (SEED). In partnership with the City of Fort Wayne, the organization operates the SEED Enterprise Center at 1830 Wayne Trace as incubation space to help entrepreneurs start and scale their businesses. SEED also leads three programs that support small business startups: Build Institute Fort Wayne, SEED Business Grant, and tax incentives for businesses locating in and growing in the SEED. For more information on these programs visit www.SEEDfw.org or inquire through AskSEED@CityofFortWayne.org.
Don Wood Foundation Contact:                                     NIIC Media Contact:
Patrick Buesching                                                              Tammy Allen
Director of Strategic Initiatives                                        SR. Director|Marketing & Communications
pbuesching@donwoodfoundation.org                         tallen@niic.net
260-212-1235                                                                         260-407-1731