New entrepreneurship, innovation initiative focuses on three area counties, southeast Fort Wayne
Lisa Green | The Journal Gazette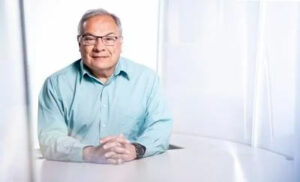 The Northeast Indiana Innovation Collective has obtained almost $90,000 in grants to help launch a pilot program to support the region's entrepreneurial base.
The Don Wood Foundation and the Summit City Entrepreneur and Enterprise District are funding Catalyze Northeast Indiana, which will include workshops and group discussions to identify needs.
The pilot program focuses on four geographic areas – southeast Fort Wayne and Kosciusko, Steuben and Wabash counties –and runs through April, according to the Northeast Indiana Innovation Collective, also known as NIIC.
"A lot of what we're doing in this first, rather short phase is to listen to a lot of the communities out there, what they're doing and what they need so we can tailor our programs to them," NIIC President and CEO Mike Fritsch said during an interview. "It's going to be pretty interesting."
Catalyze will be community-based and led, meaning NIIC and other facilitators will work with a designated "champion" in each of the four areas. That will usually be the local economic development organization, also called LEDO.