NIIC Connected Health Lab Relaunches with New Leadership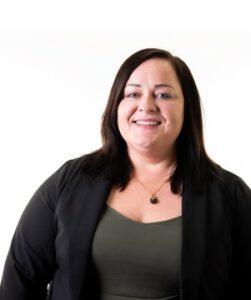 Renewed Focus with Initiative Partners
FORT WAYNE, Ind.—The NIIC announces the relaunch of the Connected Health Lab  (CHL) Program, with new employee Rhonda Ladig leading the initiative as the program manager. The relaunch considers the impact of the COVID-19 pandemic on healthcare, technology, privacy, education, manufacturing, and data.
Mike Fritsch, NIIC President and CEO, said, "When the health sector, and so many others, were forced to focus on survival during the pandemic, we knew this program could not be the program we proposed, and the Indiana Economic Development Corporation (IEDC) agreed to  support. The IEDC agreed and supports our program relaunch.
The change in healthcare and innovation landscapes are unprecedented, and The Connected Health Lab allows us to join the front lines of bridging health solutions with the resources they need to get new products to market."
The program has worked with various business builders and health innovators to help them turn their idea into a business or product and connected them to investors interested in connected health. The CHL has led various trainings and recruited talented experts in fields related to connected health to put on presentations and workshops.
How does it work?
"This program helps bring ideas to reality through collaboration with experts in the field. That's why we have dedicated partners to advance this work, including Founding Partners and partners in training and education, outreach and marketing, capital access, and our connected resources. Convening strategic partners from the region and across the state helps drive innovation, commercialization, and business formation around digital health," said Fritsch.
Connected Health Lab provides:
Curated business development services,
Facilitate high-impact partnerships, and
Provide access to cutting-edge technology businesses and innovators.
Rhonda Ladig stated, "We are hyper-focused on the innovators, business builders, and existing companies in the digital health industry. By engaging them and understanding their pain points, we can connect them with partner organizations and curated resources  to design and commercialize solutions. We are a connector, bringing together innovators, builders, and investors so they all go further, faster," said Ladig.
For more information or to discuss a digital health project, contact Ladig at Rladig@niic.net or telephone 260-407-6442.
Founding Partners: The NIIC, Indiana Economic Development Corporation (IEDC), Clear Object, Indiana Tech, Indiana University, Indiana University Ventures, Purdue University Fort Wayne, Parkview Mirro Center for Research and Innovation, Vision Tech Partners Northeast Indiana, Northeast Indiana Regional Partnership, and Greater Fort Wayne, Inc.
Training and Education Partner: Next Studios
Outreach and Marketing Partners: Indiana Economic Development Corporation, Northeast Indiana Regional Partnership, and Greater Fort Wayne, Inc.
Capital Access Partners: Elevate Ventures Northeast Indiana, Vision Tech Partners, and Indiana University Ventures.
Most recently, Ladig owned a consulting business, serving startups and small businesses, performing entrepreneur ecosystem assessments, and consulting on innovation spaces, accelerators, and incubators in, among other things, the medical device sectors. Before that, she was Charter Executive Director for Start Fort Wayne.
#  #  #
About The NIIC
499 new products launched, 196 patent applications submitted or granted, and 2,351 jobs created—that is what entrepreneurs have achieved through The NIIC since its inception two decades ago. The NIIC has also connected Northeast Indiana companies to $100.4 million in grants and capital.
The NIIC is a non-profit, vibrant entrepreneurial community designed to advise entrepreneurs to plan, launch, and grow successful business ventures. The NIIC bolsters innovative companies to move ideas into action. The NIIC is located in a designated U.S. Small Business Administration HUB Zone. In April 2018, Indiana Governor Eric Holcomb designated The Northeast Indiana Innovation Park Campus as an Opportunity Zone through the U.S. Treasury. The International Business Innovation Association (inbia.org) recognized the NIIC as the 2020 Entrepreneur Center of the Year – Mixed-use and awarded it one of the two prestigious industry awards – the 2020 Dinah Adkins Award. TheNIIC.org. 
The NIIC Media Contact: Tammy Allen, Director | Marketing & Programs, tallen@niic.net, 260.407.1731