Pacific Defense Offers Cutting-Edge Technology Solutions to Strengthen Defense Positions Worldwide
Tammy Allen, SR. Director | Marketing & Communications, The NIIC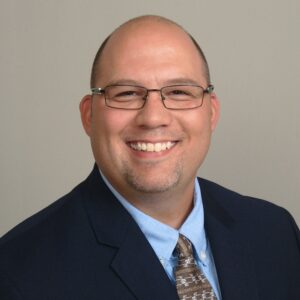 Steve Stetka, Pacific Defense
Pacific Defense offers modern, open-architecture systems that enable servicemembers to complete their missions successfully and come safely home.
NIIC:  What problem does your company solve?
Electromagnetic Spectrum (EMS) superiority is critical to the success of our military's missions. Pacific Defense was formed to deliver military-use EMS technology solutions to the Department of Defense (DoD), as well as the intelligence community and their partners.
Those solutions include everything from signal intelligence, electronic warfare, and communications—all within modern, open-architecture systems. If we don't dominate the airwaves in a conflict, it's impossible to succeed with conventional mission objectives.
Our products are used to help servicemembers complete their missions and come home safely. That's the bottom line: protecting our servicemembers and enabling them to execute their missions effectively. In conjunction with our Battle Management Command and Control (BMC2) Enterprise Software, our solution enables servicemembers to successfully carry out EMS missions.
NIIC:  What triggered launching your business here in Northeast Indiana?
Fort Wayne is a hub for engineering talent, especially in the defense sector. Consisting of former executives of some of the companies that operate in the area, Pacific Defense is aware of this talent pool and opened a satellite office in March of 2022 to tap into this talent.
We are building a team of experienced, highly technical, highly trained engineers to create defense solutions for our servicemembers.
Fort Wayne is also an important location for Pacific Defense because of its close connection with Purdue Fort Wayne. In addition to providing internship opportunities, Pacific Defense invests in the next wave of engineering talent by working with PFW students and faculty to develop senior capstone projects.
NIIC:  How does it work?
Pacific Defense is based in El Segundo, California, and is made up of several subsidiaries and affiliates located throughout the country. This includes Spectranetix (based in Sunnyvale, California), Perceptronics Solutions (based in Falls Church, Virginia), and Spear Research (based in Nashua, New Hampshire). The Fort Wayne team is engaged in various projects that span all of our companies. Our Enterprise Software team is currently developing a Sensor Open Systems Architecture (SOSA) reference implementation that runs on our C5ISR Modular Open Suite of Standards-based hardware (CMOSS).
Our communications group in Fort Wayne is working with other team members across the country to port government-furnished cryptographic hardware and communications software to our EMS hardware platforms.
NIIC:  How has Pacific Defense engaged with NIIC?  
Pacific Defense has had a presence in Fort Wayne since 2020, with engineers working remotely from home. Although a lot of people find working from home appealing, we have found that others appreciate a separation between home and work. Furthermore, there are those that prefer to work hands-on in an engineering lab environment.
To be an attractive company to this diverse talent pool, Pacific Defense has elected to provide a flexible work environment to accommodate these preferences. The NIIC is the perfect solution to meet our needs. It is centrally located to our current workforce, provides the space we need to do our work effectively, and provides the potential for expanding as our company grows in the area.
One of the key advantages of working with The NIIC is the accommodations they provide. Not only do they have a variety of suites from which to choose, but they also provide office furniture and network access and infrastructure. We were even able to put in our own company firewall to isolate our network from the rest of The NIIC infrastructure.
As an incubator, The NIIC provides our company with the ability to grow and expand easily.
NIIC:  What's on the horizon for your company?
As we continue to tap into the Fort Wayne market, we have the potential to expand our footprint at The NIIC. In addition, future government contracts may necessitate the need for additional space for classified processing.
With all the talent in the area, we have the potential to become a significant engineering center of excellence in Fort Wayne, working both hardware and software solutions for our servicemembers.
We also want to continue our partnership with local universities to start an engineering pipeline that fosters the development of engineering students into engineers available to the Fort Wayne market.
NIIC: What's one thing people should know about Pacific Defense right now?
We are committed to providing our DoD customers with high-performance Open Architecture Radio Frequency (RF) systems. This includes products designed with Artificial Intelligence built to solve complex problems. Converging multi-function RF systems for multi-domain spectrum operations in conjunction with Battle Management Command and Control (BMC2) Enterprise Software enables our servicemember customers to execute missions successfully against both traditional adversaries as well as non-government terrorist organizations. We want to continue to push the envelope with the latest technology that changes the face of modern warfare through Electromagnetic Spectrum (EMS) technology solutions.