What constitutes a culture powered by learning agility?
Karl R. LaPan, President & CEO, The NIIC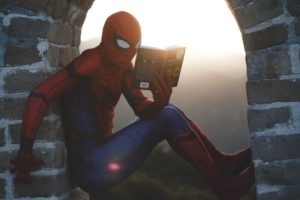 Companies today place a strong emphasis on culture, workplace flexibility, and perks as points of difference in bolstering talent attraction and retention. But there's another driver that's often overlooked— and that is the importance of an adaptive and agile learning culture.
I have been fascinated since the 1990s in the learning organization. One of the first books to influence my thinking was Peter Senge's Five Disciplines of Learning Organizations (written in the 1990s and revised in 2006). He provocatively stated, "One-third of 500 companies will disappear within 15 years, and the average lifetime for the largest enterprises is approximately 40 years." His "call to arms" shaped and sharpened my focus on personal mastery and goal achievement. His systems thinking really resonated and drove many of the professional and personal development opportunities I took advantage of in my own self-improvement journey.
Fast forward to today, LinkedIn's 2019 Workforce Learning Report makes a strong case for investing in employee development at a corporate level. The report highlighted that 94 percent of employees said that they would stay at a company longer if it merely spent in helping them learn.
So how can companies empower employees to do so? It comes down to timing and supporting them when it matters the most, like during on-boarding, career discussions and advancement.
Here are some straightforward ways to integrate professional development into your everyday work environment:
Embrace online, on-demand learning.
According to the Workforce Learning Report, all generations valued self-directed learning experiences as their preferred approach to learning. It's no surprise it's highest among the digital native generations. The report's findings indicated that 43 percent and 42 percent for Gen Z and Millennials, respectively, stated a preference for this type of engagement. So instead of investing your dollars in all-day seminars or workshops, decision-makers might instead consider an investment in micro-learning platforms to engage talent.
The NIIC offers NIIC Navigator® learning management platform to help business builders gain new skills and insights to support the growth of their businesses and themselves.
Provide social and interactive learning experiences.
According to the survey, the lion's share of the employees said they value working with instructors and other learners in group settings. Think video and real-time collaboration. Learning doesn't have to occur in a vacuum. Some people don't absorb information well when it's passive and not in a dynamic and collegial environment.
Engagement starts at the top.
Seeing managers engaged in continuous learning sets a powerful example for employees about what it means to prioritize education, training, skill development, and competency building. When managers are involved, their teams are more likely to follow suit. Employees succeed most when managers provide specific guidance. That applies to learn as well. And the survey stated, three fourths (75%) of employees said they would take a course upon their manager's recommendation.
Prioritize softened transferrable skills.
Hard skills may be required to succeed in a specific role, but they aren't necessarily what will propel your organization forward. The priority should be on honing interpersonal and critical thinking skills that everyone needs, regardless of industry or job.
Employers should also realize that self-aware employees recognize their limitations and shortcomings. Only a third of the respondents said they "strongly agree" that they are fully equipped skills-wise, to do their job. This means organizations would be well-positioned to integrate skill development into the corporate culture as a means to attract and develop talent.
A Brief and Personal Case Story
I have been enormously blessed by receiving my third Foellinger Foundation Inspire Grant. Through this innovative, capacity building program, I have had opportunities to re-imagine, re-charge, re-create, unlearn, and re-learn key behavioral, leadership, strategic and organizational skills that improve me, my performance and The NIIC.
My learning journeys have taken me all over the country…
to strengthen my higher-order thinking skills,
to learn new success practices,
to make lasting connections,
to build resources and organizational capacity,
to connect dots,
to grow my own talents, and
to think and operate differently.
By having these unique, remarkable and memorable experiences, I am able to be more effective, self-efficacious and more fully engage in The NIIC's mission.
How can I get started?
Are you looking to gain a competitive edge by upping the ante on talent development? Our Corporate Coaching/Entrepreneurial Mindset Program may be the answer. We can offer structured coaching and mentoring services to pre-identified employees within your organization. Using psychometric assessments – like Gallup BP-10, Predictive Index, complemented by Matthew Kelly's Dream Manager Program, and other life-coaching services, The NIIC will help improve your organization's talent pool to bring out the best in your people. Program duration is monthly for one year and can be done through face to face meetings or tele-coaching with Zoom.
Contact us to learn more about corporate innovation services or our business/life coaching services.