What it Takes to Be an Entrepreneur, 5 Tips to Stay Grounded
Tammy Y. Allen, Director, Marketing & Programs, The NIIC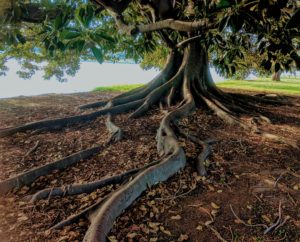 Successful entrepreneurs share certain qualities and behaviors. Embracing those may help you stay grounded and propel your success. The NIIC had the privilege to host Fort Wayne, Indiana native Angie Hicks, founder of the home services website Angie's List, as a keynote speaker for our NIIC Ideas@Work Event. Her story is inspiring and encouraging. Her connection with the audience – memorable. Humbly, genuinely she shared about the qualities and behaviors she believes are shared among the most successful entrepreneurs.
1. Family first. Money is replaceable—people are not.
Make the minutes count, and don't get too caught up on the race to the top at the expense of alienating those you love.
As a successful female business leader with three children of her own, Hicks understands that the onus is on the individual. It's about choices.
2. Persevere.  "Perseverance is the unsung hero of entrepreneurship."
Do you quit when the going gets tough? Or, do you press on knowing that brighter days will be ahead?
3. Be picky about your support system. Not everyone is qualified to give advice.
Be strategic and intentional in whom you confide and lean on for support.
Moreover, some people won't understand what it means to blaze your own trail—and that's OK. Be mindful about whom you allow to influence you.
As far as building your team goes, spend more time hiring, and you'll spend less time firing.
4. Be honest about your skills. You can't wear all hats at once for your business (e.g., founder, accountant, marketer, attorney, talent manager, etc.).
Be realistic about your limitations and call on the experts to fill the skill gaps.
Outsourcing those tasks allow you to focus on where you excel. It can save you time and money in the long run. There's a lot to be said about getting the job done right the first time.
5. Invest in your culture's evolution. Keep it simple.
Where are you going and how will you get there? Check in regularly so you can correct course.
Need help starting, growing or innovating your business? At The NIIC, we come alongside entrepreneurs at all stages of business development. Contact us at www.niic.net.