Bank on Your Business for Business Owners, Workshop and One-to-One Meetings
Tammy Allen, SR. Director | Marketing & Communications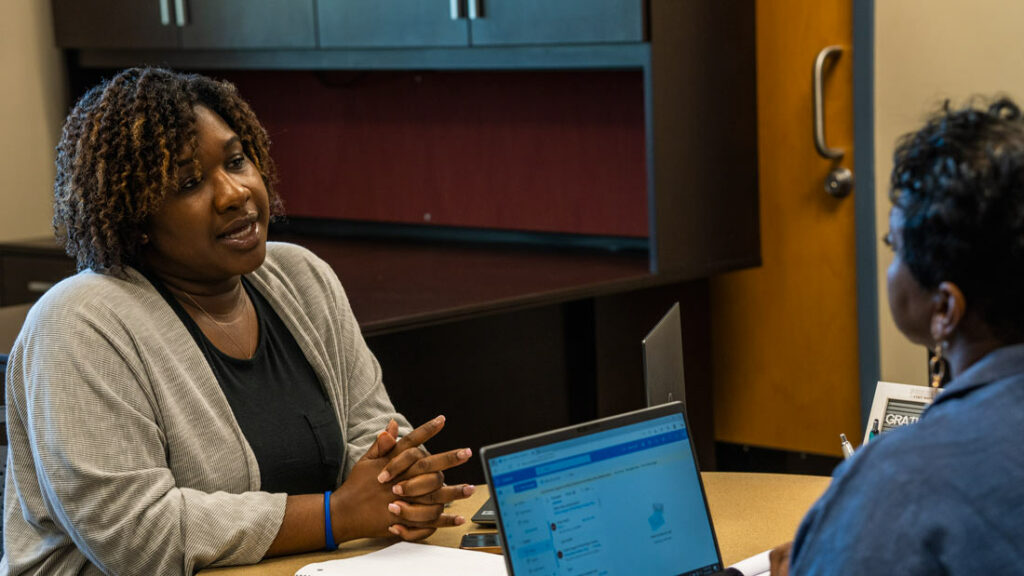 FORT WAYNE, Ind.— Navigating the financial realm of business ownership is sometimes tricky. Business owners are invited to learn how to bank on their businesses on the afternoon of August 17, 2022, from 3:30 p.m. to 5:30 p.m. at The Northeast Indiana Innovation Center (The NIIC). Register here. https://www.eventbrite.com/e/bank-on-your-business-for-business-owners-tickets-399017491057
"The Bank on Your Business Event on August 17 is offered through our Community Navigator Program in partnership with Bankable, Fort Wayne Urban League, 1st Source,  and KIVA Northeast Indiana. Entrepreneurial struggles are real, especially for women, minorities, and rural business owners. At this event, participants will learn about capital, cultivate connections, and access the resources needed to manage their finances," said Stephanie Taylor, Operations Manager, Community Navigator Program, The NIIC.
Diane Starks, Technical Assistant and Promotions Manager, Fort Wayne Urban League, said, "Our role as a spoke organization for the Community Navigator Program is to help individuals attain self-empowerment through business ownership. This event focuses on helping business owners to better understand their financial needs. As a business owner myself, I get it. It is an important piece for us business owners."
The Bank on Your Business Event includes:
Capital Discussion—led by Bankable and 1st Source
How to Crowdsource Your Capital—led by KIVA Northeast Indiana
What's Your (Credit) Score? Led by Fort Wayne Urban League
15-minute Meet With an Expert Sessions (first come, first served)
For the one-to-one meetings with an expert, participants are encouraged to bring a copy of their business plan and credit reports if available.
Register here. https://www.eventbrite.com/e/bank-on-your-business-for-business-owners-tickets-399017491057 For more information, Taylor at staylor@niic.net.
The NIIC Community Navigator Program is funded in part by a cooperative agreement with the U.S. Small Business Administration (SBA). Sba.gov
#  #  #
About The NIIC
525 new products launched, 202 patent applications submitted or granted, and 2,351 jobs created—that is what entrepreneurs have achieved through The NIIC since its inception two decades ago. The NIIC has also connected Northeast Indiana companies to $140.4 million in grants and capital.
The NIIC is a nonprofit, vibrant entrepreneurial community designed to advise entrepreneurs to plan, launch, and grow successful business ventures. The NIIC bolsters innovative companies to move ideas into action. The NIIC is located in a designated U.S. Small Business Administration HUB Zone. In April 2018, Indiana Governor Eric Holcomb designated The Northeast Indiana Innovation Park Campus as an Opportunity Zone through the U.S. Treasury. The International Business Innovation Association (inbia.org) recognized the NIIC as the 2020 Entrepreneur Center of the Year – Mixed-use and awarded it one of the two prestigious industry awards – the 2020 Dinah Adkins Award. TheNIIC.org.