Five Questions for Mike Fritsch
As appeared in The Journal Gazette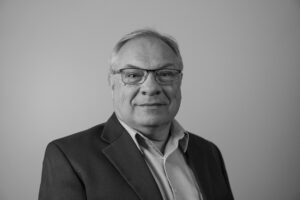 1 For people who've heard of The NIIC (Northeast Indiana Innovation Center) but may not understand how it drives regional innovation, please give us a brief tutorial.
We work with aspiring and serial entrepreneurs in many ways.
Sometimes we guide them to validate their idea. Sometimes they are further down the road and need access to money or other resources. Sometimes they seek know-how, such as marketing, manufacturing, scalability, packaging, sourcing or legal.
We come alongside entrepreneurs with NIIC expert business coaches, virtual and in-person training and workshops, and an entrepreneurial community of support. We also create cohorts of similar business builders to form a community to meet and discuss their challenges and share their successes, fears and triumphs.
My favorite way to drive innovation is to put two companies together that do two totally different things and see what comes out.
We have also driven innovation by creating centers that teach cool new technology to companies and introduce them to new markets and new potential partners and customers.
We do much of this through the support of northeast Indiana foundations, companies, individuals and government grants.
You could say we drive innovation in our region by helping create it and helping to turn it into commercial success. What differentiates us is we work with an entrepreneur or company for as long as it takes to reach their entrepreneurial dreams: hours, months, years, even over a decade.