Mammoth Scientific Launches $100 Million Venture Capital Fund
Tammy Allen, Director | Marketing & Programs, The NIIC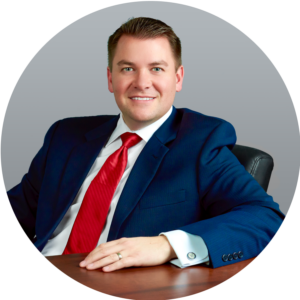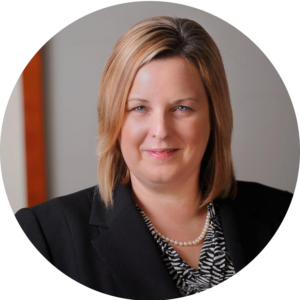 Cutline: Tommy Martin, Mammoth Scientific Co-Founder and Erin Heck, Chief Legal Counsel, Mammoth Investors, LLC
Sent on behalf of Mammoth Research
Contact: Jud Mackrill, Chief Experience Officer, jud@mammothresearch.com
For immediate release
August 16, 2021, Fort Wayne, Ind.— Mammoth™ Scientific, a health science and technology venture capital firm, announced the launch of a $100 million venture capital fund today. Co-founders Dr. Jay Yadav, Tommy Martin, Kim Mackrill, Dr. Matthew McGirt, and Jud Mackrill provide venture capital for health science and technology companies who are maturing beyond seed rounds. The Mammoth team includes seasoned physician entrepreneurs and highly successful operational managers, representing a 20-year track record of creating and investing in multiple successful startups with large exits to major global companies (e.g., Abbott Laboratories, Boston Scientific, Johnson & Johnson) or to the public markets.
Mammoth's competitive edge comes from its creation of venture capital investment pathways for the highly underserved RIA advisory market. Through proprietary fintech, Mammoth has integrated groundbreaking 2021 SEC and healthcare investment rules. The U.S. RIA market manages more than $5.7 trillion but has historically been hindered from providing venture capital investments to clients due to regulatory challenges, uncertainty around risk, and how to best engage clients.1 Mammoth has created a pathway for compliant marketing, sales, and management designed to keep wealth managers at the center of their client relationships.
The founders bring personal entrepreneurial experience to the fund.
"As veterans in the startup world, we have first-hand knowledge of the collective effort and shared vision that are essential to creating companies that move beyond the ordinary," said Jay Yadav, Co-Founder and General Partner of Mammoth. "Mammoth was founded to help ambitious startups navigate the complex regulatory requirements necessary to gain FDA approval, create reimbursement pathways, and to provide the founders with access to their extensive networks."
The team uniquely knows what it's like to sit on both sides of the table to create shareholder value. "We are uniquely positioned to help founders grow and gain access to the RIA Channel," said Tommy Martin.
"This was the logical next step for all of us," said Jud Mackrill. "The team is fortunate to have founders who have worked alongside mentors and colleagues to help develop innovations in health science and technology that changed the game in their respective fields. We are grateful to those that helped us in the past and look forward to facilitating similar experiences for our portfolio companies. "
Health science and technology founders who are facing complex regulatory hurdles or distribution channels typically seek trusted guides to walk with them through the process. Mammoth exists to fund the companies that are creating a healthier, data-driven future.
The investment opportunity in healthcare alone grew from roughly $10 billion in 2019 to $19 billion in 2020, exceeding 75 percent of the sector's fundraising across PE asset classes2. Mammoth is committed to bringing these healthcare opportunities, which have typically been reserved for institutional investors, to the broader retail investor community through the RIA channel. "RIAs have been completely underserved as it relates to access to high-quality venture capital, and we knew that was a problem we could solve," continued Mackrill.
Early supporters recognize the potential upside of Mammoth's approach. CEO of Methodist Sports Medicine, Marty Rosenberg, shares, "I've seen many revolutionary ideas fail because founders didn't understand how to break through red tape. The team at Mammoth Scientific innately understands the processes and underlying technologies required to go to market and succeed. That's why this team is so impressive. They have the right combination of skills to work through regulatory requirements, assess technical innovation, and to get in front of investors."
To learn more about Mammoth Scientific and its $100 million Mammoth Health and Tech Fund, please visit Mammoth.vc.
1 https://www.aboutschwab.com/no-one-is-staying-in-their-lane-and-thats-a-good-thing
2 Year Of Disruption In The Private Markets, McKinsey Global Private Markets Review 2021, April 2021
Cutlines: Tommy Martin, Mammoth Scientific Co-Founder; Erin Heck, Chief Legal Counsel, Mammoth Investors, LLC
About Mammoth
Mammoth Scientific, as the Manager of certain venture capital funds, including Mammoth Private Capital Health and Tech Fund, focuses on investing in series A and beyond life science and tech companies with complex regulatory needs. We specifically seek to add value to portfolio companies that fill an unserved gap or unmet need in healthcare and life sciences, not merely a preference-based product or service. The Mammoth team strives to guide companies to create a timely and cost-efficient pathway for both FDA and EU clearance, as well as public and private reimbursement approval processes, prioritizing growth acceleration and facilitating exit strategies and partners. Learn more at www.mammoth.vc.
Mammoth Scientific, Mammoth Private Capital Health and Tech Fund, the Mammoth logo, and the tagline "Invest Beyond the Ordinary" are trademarks of Mammoth Scientific, LLC and are protected by trademark laws of the United States and other countries. All other product and company names are trademarks or registered trademarks of their respective companies.