NIIC, Electric Works Partner on Entrepreneurship Support
Alex Brown | Inside Indiana Business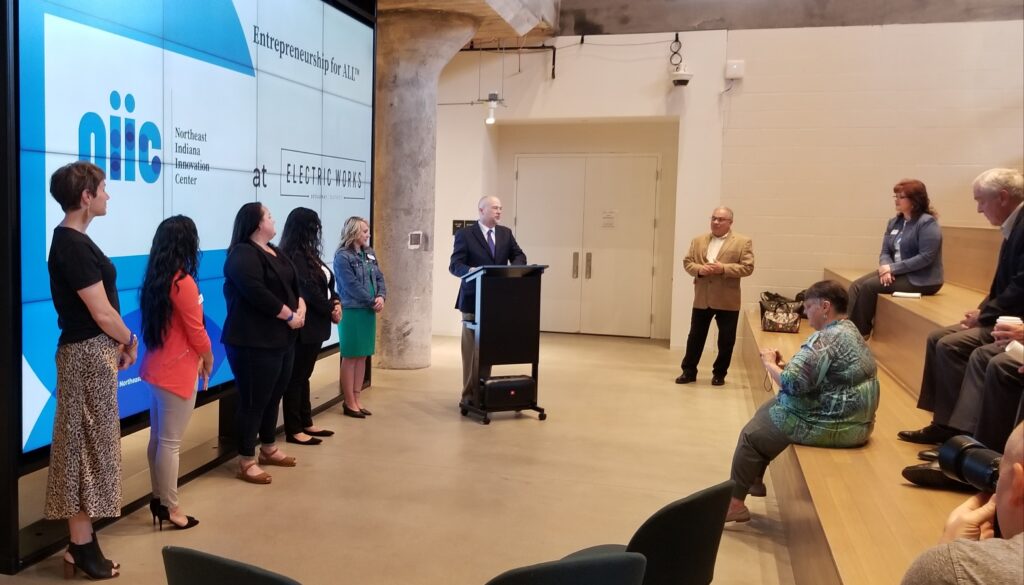 The Northeast Indiana Innovation Center on Tuesday announced a partnership with the Electric Works mixed-use innovation district designed to advance entrepreneurship at the former General Electric campus near downtown Fort Wayne.
NIIC President and CEO Mike Fritsch said the effort will help grow the center's Entrepreneurship for All program.
"Entrepreneurship for All is our new plan to bring the business building support capabilities to all residents of northeast Indiana," Fritsch told IIB. "It also includes bringing together all the entrepreneurship support organizations in northeast Indiana to work together as opposed to separately to make this happen."
As part of the partnership, the NIIC said it will provide wraparound services and community-building opportunities to support Electric Works tenants, from small businesses to anchor tenant Do It Best Corp., by connecting them other innovators and business builders in the district.