Northeast Indiana Company Creates Opportunities for Post-Retirement World-Class Engineers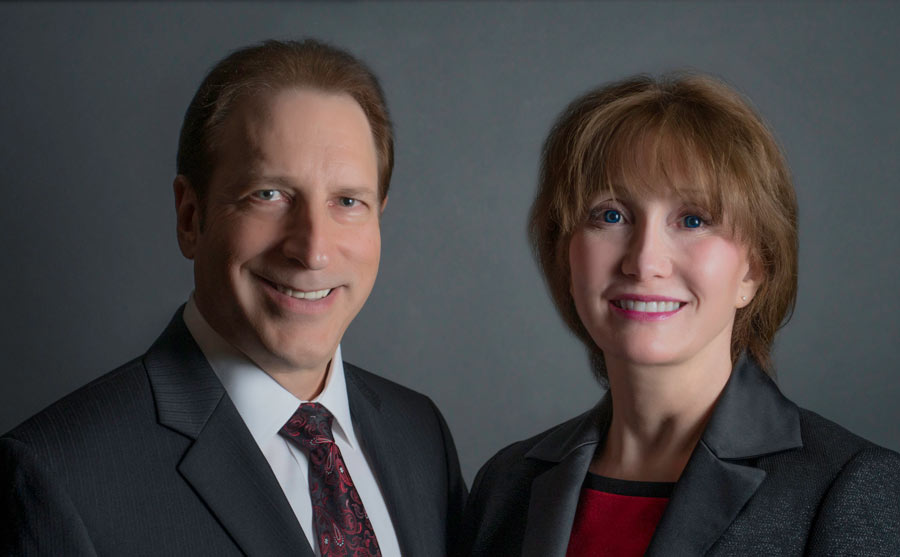 An interview with Joe Predina, founder of Logistikos
Logistikos' unique business model generally pays engineers more than they made before retirement. This forges a path for retired engineers to keep doing what they love—on their own terms. It's a win for the engineer, a win for Logistikos, a win for the companies they serve, and a win for our region. It provides an opportunity to retain much-needed talent in our community.
THE NIIC: What problem was your company formed to solve?
Joe Predina: Logistikos provides meaningful post-retirement opportunities for world-class engineers. We offer top talent at lower cost to the government agencies and aerospace contractors who create weather satellite sensors.
THE NIIC: What triggered the launch of your business?
Joe Predina: After retiring from L3Harris in 2013, I wanted to continue doing some engineering part time. I was interested in consulting and designing. I still enjoyed engineering but wanted to do it on my own terms. Starting my company had long been a dream. Yet, when people have young children and other obligations, taking on that amount of risk is challenging. After retirement, I was finally in a position to take the risk and also enjoy the benefits of owning a company. Originally it was just me. Then I asked Jeanne, my wife, to un-retire and work the books. It's been a great collaboration.
I found that there were other retired engineers who also wanted to consult part time but didn't want to go through the hassle of starting a company. They just wanted to do engineering. When they joined our team, we made it easy for them to do just that.
THE NIIC: How does it work?
Joe Predina: Logistikos recycles highly-skilled engineers back into the workforce, and we do it at a very competitive price. Currently, we have 46 engineers. Most are part time. They work when they want and only take on projects that interest them. Our focus is research and development for space-based remote sensors for weather forecasting. Because that is a very specialized niche, there are not many companies that can do what we do. Our engineers have over 1,500 years of cumulative experience in just that one area.
Our engineers are treasures. Our business serves them as much as it serves our customers.
They are so knowledgeable and have a wealth of insight from prior career experience. We empower them to continue doing what they love to do—on their own terms. With our unique business model, we can pay our engineers more than they made before retirement. Because our overheads are so low, we can spin them back into the workforce at a lower overall rate. It's a win for the engineer, a win for Logistikos, a win for the companies they serve, and a win for our region. It provides an opportunity to retain much-needed talent in our community.
Logistikos is a real engineering company. We bid on proposals. We do research and development, and we have product-development initiatives internal to the company. Logistikos works for government agencies such as the Air Force, NASA, and NOAA, as well as commercial government contractors such as L3Harris.
We design, build, and test prototype instrument assemblies to develop new technologies with very, very high measurement accuracy. Our projects support the development of cameras that split the visible and infrared spectrum into thousands of distinguishable wave lengths while measuring the light intensity for each color to very high precision — better than 0.2%. With that type of accuracy and resolution, it is possible to measure temperatures and humidity in the Earth's atmosphere in 100 different layers from space. That's what makes us unique. There are very few companies who know how to do that well.
THE NIIC: How has Logistikos leveraged the services of The NIIC?
Joe Predina: We wanted to be more than paper engineers, and that meant having a real testing lab. The specialized lab facilities at The NIIC were well suited to our needs. Last year, we expanded to double the size of our lab here in the tech park. Besides the labs, The NIIC offers us very nice conference rooms and a respected venue to host our clients.
We value The NIIC's proximity to Purdue University, because we hope to involve some engineering students in future work. We also benefit from breakfast roundtables and training workshops held at The NIIC. They help us collaborate with other tech entrepreneurs.
THE NIIC: What's on the horizon for your company?
Joe Predina: If you are using satellites to measure climate trends over all surfaces of the Earth, you need infrared cameras that are extremely accurate. Our research and development efforts are focused on achieving accuracies of 1/100th of a degree centigrade.
So, one of our current research activities is developing techniques to get that type of accuracy when measuring temperatures from space. We are also working in the visible spectrum to measure climate trends from space. We have a promising technique that we believe offers a tenfold improvement over current technologies.
Logistikos has built a team of retired engineers with decades of design experience on practically every weather satellite launched in the U.S since 1970. Our experience will be instrumental in the migration of space-based weather sensors into miniature, highly accurate payloads for a wide range of future commercial cubesat/minisat platforms.
Think in terms of satellite swarms with more frequent overpasses for the purpose of improving weather forecasting. Planet, Blue Origin, Virgin Galactic, and SpaceX are examples of commercial companies moving in that direction. Working with companies like these would be a dream fulfilled.
THE NIIC: What's one thing people should know about Logistikos right now?
Joe Predina: At Logistikos, everybody wins. Our engineers make more money and work on their own terms. The companies we service have flexibility to scale up or down their workforce as needed. These companies often get back the same retired engineer who once worked there, but at a lower cost, saving companies the cost and hassle of negotiating insurance, payroll execution, government regulations/certifications and other red tape. We take care of all that. Everybody wins.