Ready to RALLY?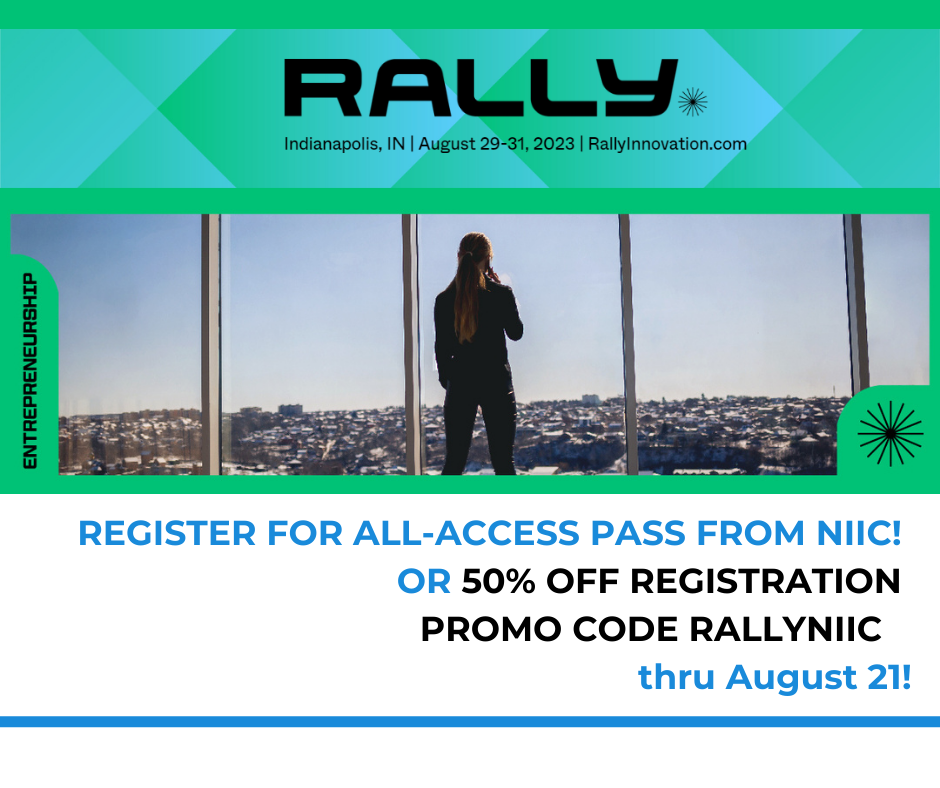 Elevate Ventures is hosting the inaugural Rally Innovation Conference in Indianapolis on August 29-31. It is anticipated to be the largest global cross-sector innovation conference.
We are excited to announce we are giving away one All-Access Pass to this inaugural event (travel and accommodations not included).  
Click here to register to win!
A little bit about Rally—it's the brainchild of Christoper (Toph) Day, Chief Executive Officer, Elevate Ventures. RALLY will forge and celebrate cross-sector connections between companies, universities, entrepreneurs, and investors from across the globe and features keynotes, content sessions, 1:1 investor meetups, a startup demo arena, up to a $5M cash IN-prize competition, and more.
Get 50% off a registration by using code RallyNIIC at checkout through August 21. We will reimburse your registration cost if you win the All-Access Pass from NIIC.
Stay tuned. We will select our All-Access Pass Winner on August 22 and notify the winner via email.
Watch for more information on social media about a Northeast Indiana Meetup during Rally.
Click here for your chance for a free All-Access Pass from NIIC today!