Verizon Sponsors NIIC Connected Health Lab, Hosts Telehealth Webinar August 19, 2021
Tammy Allen, Director | Marketing & Programs, The NIIC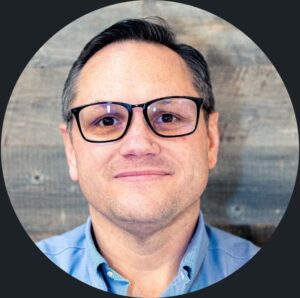 For immediate release
August 11, 2021, Fort Wayne, Ind.— Verizon is the newest networking partner and sponsor of the Connected Health Lab at The NIIC. Verizon joined as a sponsor to advance ideas, technologies, and business opportunities in digital healthcare. Verizon's support of The NIIC CHL Program comes through its new BlueJeans Telehealth initiative. It will include webinars exploring use cases for 5G for IoT health and establishing test environments for integrated connected health innovations. The first webinar is Transforming the Telehealth Landscape and is on August 19, 2021, from 12:00 p.m. to 1:00 p.m. Click here to register. https://primetime.bluejeans.com/a2m/live-event/uqutuewg
"While the use of telemedicine has been steadily growing for some time now, the pandemic has accelerated telehealth adoption and changed the conversation around what patient care will look like moving forward," said Tami Erwin, CEO, Verizon Business. "We worked closely with an advisory board of health system clinicians and healthcare decision-makers to build BlueJeans Telehealth specifically to address the most pressing needs for a virtual-first telehealth offering. This includes ease of experience to enhanced security. This is the beginning of what we see as the future of telehealth. Especially when you consider the innovation that will come from 5G mobility, broadband, and cloud capabilities."
Webinars to explore use cases of 5G for IoT health
As a new member of the Connected Health Lab's network of companies, researchers, and innovators, Verizon will sponsor webinars exploring use cases of 5G technology in IoT healthcare and uses for their video conferencing technology in telehealth visits. The first webinar is Transforming the Telehealth Landscape and is on August 19, 2021, from 12:00 p.m. to 1:00 p.m. Robb Woods, Sr. Solutions Architect, BlueJeans Telehealth by Verizon, will lead the workshop. Click here to register. https://primetime.bluejeans.com/a2m/live-event/uqutuewg
"Both patients and providers have embraced remote healthcare visits as convenient, effective options. Yet, telehealth technology can be a challenge to navigate. BlueJeans Telehealth leverages Verizon's world-class video communications platform and pairs it with Verizon's leading network with 5G and MEC to deliver a patient experience to reduce the need for in-person visits with healthcare providers," said Woods. "Join this webinar for a discussion about how to help transform the telehealth landscape."
Robb Woods is a long-time veteran of the visual collaboration and unified communications industry. The roles he has held range from Technical Support Engineer to VP of Global Sales Engineering. He has been integral in numerous global organizations' video conferencing deployment strategies during his career, acting as a trusted advisor to manufacturers and customers alike. With his vast knowledge of video communications technologies and his innate ability to understand and deliver on client needs, Woods has earned the respect of customers and colleagues.
Test environments for integrated connected health innovations
In addition, Verizon and The NIIC will create a test environment for companies desiring to integrate their connected health innovations with Verizon solutions. The ability to demonstrate and connect to Verizon's technologies and capabilities will be available through the Connected Health Lab Program.
Tupac Hunter, Director, Verizon State and Local Government Affairs, said, "We are very proud to sponsor the Connected Health Lab. Through our partnership with The NIIC, we hope to connect with local tech innovators and developers to fully leverage Verizon's suite of IoT products and solutions delivered over our powerful 5G Ultra-Wideband network. This will transform the way we live, work, and play."
Mike Fritsch, NIIC Senior Entrepreneur in Residence and Director of Revenue Development, said,
"We are grateful to Verizon for their support and participation. Verizon's investment and thought leadership will attract additional network members and expand the regional and national impact of the Connected Health Lab." Connected Health Lab provides ongoing, intensive business coaching and facilitates connections to capital investment for promising projects, technologies, and companies.
Organizations interested in becoming a part of the Connected Health Lab can contact Mike Fritsch at mfritsch@niic.net.
Cutline: Robb Woods, Sr. Solutions Architect, BlueJeans Telehealth by Verizon
About Verizon Communications, Inc.
Verizon Communications Inc. (NYSE, Nasdaq: VZ) was formed on June 30, 2000, and is one of the world's leading providers of technology, communications, information, and entertainment products and services. Headquartered in New York City and with a presence around the world, Verizon generated revenues of $128.3 billion in 2020. The company offers voice, data, and video services and solutions on its award-winning networks and platforms, delivering on customers' demand for mobility, reliable network connectivity, security, and control. Verizon was the first company to launch a commercial 5G mobile network with a commercially available 5G-enabled smartphone. The company's operating structure focuses on three customer-facing areas: Consumer, Business, and Media. Citizen Verizon is the company's responsible business plan for economic, environmental, and social advancement.
About The NIIC
499 new products launched, 196 patent applications submitted or granted, and 2,351 jobs created—that is what entrepreneurs have achieved through The NIIC since its inception two decades ago. The NIIC has also connected Northeast Indiana companies to attract $100.4 million in grants and capital.
The NIIC is a non-profit, vibrant entrepreneurial community designed to advise entrepreneurs to plan, launch, and grow successful business ventures. The NIIC bolsters innovative companies to move ideas into action. The NIIC is located in a designated U.S. Small Business Administration HUB Zone. In April 2018, Indiana Governor Eric Holcomb designated The Northeast Indiana Innovation Park Campus as an Opportunity Zone through the U.S. Treasury. The NIIC is the country's only ISO9001:2015 registered business incubation and acceleration program. Additionally, the International Business Innovation Association (inbia.org) recognized the NIIC as the 2020 Entrepreneur Center of the Year – Mixed-use and awarded it one of the two prestigious industry awards – the 2020 Dinah Adkins Award. TheNIIC.org.
Contacts:
Tupac Hunter, Government Affairs & Community Engagement, tupac.hunter@verizon.com, 248-915-3625.
Tammy Allen, NIIC Director | Marketing & Programs, 260-407-1731
#  #  #