Agency Focuses on Long-Term Care, Education, Advocacy in Northeast Indiana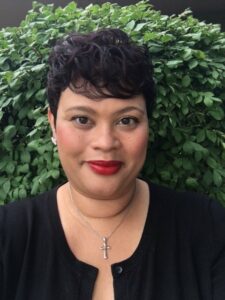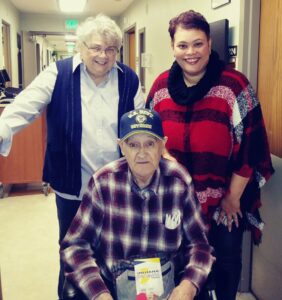 Photos by LTC Ombudsman Program
Aisha Arrington, Executive Director, LTC Ombudsman Program, has a passion for serving people. During an interview, she underscores the importance of the LTC Ombudsman Program to those she serves and to our community.
THE NIIC:  What problem was your company formed to solve?
Aisha Arrington: LTC stands for Long-Term Care, and my job at LTC Ombudsman is primarily to educate nursing homes and their residents about the residents' rights. I also advocate for effective solutions to any problems that might arise for residents in long-term care facilities. Of course, providing this kind of care is not a new venture. The Older Americans Act of 1965 created a mandate for an ombudsman, which is a Swedish word for "citizen's representative," to operate on behalf of older Americans in every region of the country. Indiana is divided into 18 different sections for ombudsman services. Here at LTC Ombudsman, I serve Area 3, which covers all 9 counties in Northeast Indiana, or a total of 91 long-term care facilities. In each facility, my role is to come alongside residents to let them know that they are not alone.
THE NIIC:  What triggered the launch of your company?
Aisha Arrington: I've been working at LTC Ombudsman Program for 14 years. Prior to my time at LTC Ombudsman, I worked at Aging & In-Home Services in their information and assistance office. In that role, I became aware of the ombudsman services. When I left Aging & In-Home Services to pursue my undergraduate degree and then graduated in 2008, it was right in the middle of the recession. We were told that it might be difficult to land a job, but I received two offers. I chose LTC Ombudsman Program because the goals of this program align with my personal experience as the oldest of five children. Growing up in the foster care system, I had to advocate for myself, so advocating for people who are often forgotten and need the kind of support that LTC Ombudsman Program offers seemed to be a great fit. I serve as the Executive Director. I fill many different roles, including grant writing, public relations, marketing, and budgeting. I am blessed with a part-time ombudsman support specialist and a part-time ombudsman trainer, along with 14 certified volunteers who help me in the field. We are always looking for more volunteers!
THE NIIC:  How does it work?
Aisha Arrington: LTC Ombudsman is a non-profit agency that receives state and federal funds. Every year, the State Department of Health conducts an annual review of nursing homes and makes sure the ombudsman information is posted so that residents understand how to contact us. We usually hear directly from residents or their families, but we also get calls from facilities themselves, who reach out to us if they have a resident's rights question. The first solution I offer in most situations is a care plan meeting, where the resident and nursing care staff meet with me to go over issues and develop action plans to address those issues. Sometimes, that might involve complaints about clothing items missing from the laundry service. Other times, it might be a diet problem. For example, if a resident doesn't eat pork but is handed a tray with pork on it every day, I work to resolve the issue so that the food meets the resident's dietary restrictions. These situations can be challenging, but in each situation, we remain resident driven, fighting for the rights of the residents in our service area.
THE NIIC:  How has Health Advocates Professionals engaged with The NIIC?  
Aisha Arrington: Prior to coming to The NIIC, I was having a hard time finding affordable office space. We don't have a huge budget, so when I learned that The NIIC was advertising office space, I immediately reached out. My initial thought was that I would just be renting office space, but it became so much more than that. The staff at The NIIC took me under their wings and really supported us in our efforts. I have received guidance about grant writing, and they are constantly talking about unique ways for us to get our name out there. The NIIC offers tons of training to educate someone like me, and it's wonderful just to be able to bounce ideas off someone. They have even sponsored us on television segments, where we could be interviewed to educate the community about who we are and what we do. It's a wonderful relationship.
THE NIIC:  What's on the horizon for your company?
Aisha Arrington: On February 14, 2022, we're kicking off our annual Ombudsman Pajama Drive. That day, from 11 a.m. to 2 p.m., people can stop by our office at 3458 Stellhorn Road and drop off pajama donations or monetary contributions and get a free Valentine's treat. The drive runs through March 31, and we will be working with area businesses and individuals to collect as many pajamas as possible. We will then hand-deliver the pajamas to area nursing home residents. It's important for people to remember we're serving a population of people who have suffered more than any other group during the pandemic. Now more than ever, it's important to show them that we care. Some have no family or are living on a tight income. A pair of new pajamas or a new nightgown is a small acknowledgment offering hope that there are people who care about their well-being.
THE NIIC: What's one thing people should know about LTC Ombudsman Program right now?
Aisha Arrington: It's important that people remember that we're serving people. We just happen to be serving a population of people most others don't talk about. These residents were librarians, teachers, firefighters. We want to recognize what they have contributed to our community and make sure their last days are fulfilling. They need to hold on to their dignity. When I walk into residents' rooms, what I see first is all the pictures. The person lying in the bed doesn't tell you who they were. But their wedding pictures, complete with red lipstick and perfectly coiled hair, or their first home, their vacation to North Carolina, or their babies—all these photos are good reminders that life is a journey. We join them toward the end of that road. Our job is to support them and hold their hand in the last leg of that journey.