Northeast Indiana Company Helps Individuals Navigate Complex Healthcare System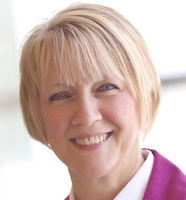 Today's healthcare system is complex for patients to navigate. Leesa Ackermann, Health Advocate, Health Advocate Professionals LLC, founded her company based on integrity, ethics, and trust. Her experience as an R.N. revealed the need for her company, and she informs us of its importance, evolution, and future growth.
The NIIC: What problem was your company formed to solve?
Leesa Ackermann: When it comes to dealing with medical or health-related concerns, a lot of people feel as if they get caught in a maze as they try to figure out what to do next. They don't always understand what medical professionals are telling them, or they think they might understand, but they're hesitant. In other words, they don't know what they don't know. That's especially true when people are making decisions on behalf of a loved one. Here at Health Advocate Professionals, we offer the voice of an independent healthcare representative to walk alongside our clients and help them navigate what can be a very complex healthcare system. We gather information, encourage our clients to ask the right questions, and help them handle situations they might lack confidence to address alone.
The NIIC: What triggered the launch of your business?
Leesa Ackermann: Before I launched Healthcare Advocate Professionals, I was a registered nurse working as a nurse case manager in worker's compensation. I attended doctor appointments with patients and empowered them to get engaged in the process. At first many people were skeptical, but they later told me, "I'm so glad you're here." It didn't take long for them to reach out with other issues. "Can you help me with my spouse?" was a common question. Or they asked random questions about health in general. I did a lot of coaching and researching on the side, which I felt was the right and ethical thing to do. I began to think, "Maybe there's a need for this." I did some online research and discovered The Alliance of Professional Health Advocates (APHA). It was in 2015 when that light bulb came on, and that's when I launched Health Advocate Professionals.
The NIIC: How does it work?
Leesa Ackermann: People find us in a variety of ways. Some come through the APHA directory. Others find us by searching online. Still others come by word of mouth. After that initial contact, we set up a no charge, 20-minute consultation, where we walk through their particular situation and discuss Health Advocate Professionals' costs and services. If we decide together that Health Advocate Professionals is a good fit, we send them documentation and receive a retainer for services. Within an hour, we can develop a scope of work and prioritize their needs. Many of our clients are well educated and capable, and they just want someone to bounce off ideas, decisions, and concerns. We help them formulate a plan.
Another service line we developed out of client needs is that of care manager, where we oversee the care of an individual, whether they live in their homes or a facility. We do room inventories, check on medications, go to medical appointments, keep their medical needs organized, and communicate back to the family.
The NIIC: How has Health Advocates Professionals engaged with The NIIC?  
Leesa Ackermann: When I launched Health Advocate Professionals, I was working with Lisa Osborn as a life coach. Her office was in The NIIC. I finished my MBA with Taylor University at The NIIC as well. That was when I met The NIIC president and ceo. He taught some of our classes. He was awesome. He just got my concept and thought it was a great business idea. So I secured my office space at The NIIC. I have also met with Leslee Hill, WEOC Women's Business Center (WBC) Director, and have taken advantage of all the training they offered. I signed up for everything!
The best part of being at The NIIC is the resources. I also love that it provides a secure office space. In fact, I just love being at The NIIC! Everybody has been so helpful. They have really guided me as I have grown through my pain points. The support here is incredible. It's definitely a bright light for me in the realm of business ownership.
The NIIC: What's on the horizon for your company?
Leesa Ackermann: The biggest need right now at Health Advocate Professionals is growth. The need for health advocates is so great and getting bigger all the time. Growing will help us open up new possibilities in helping clients navigate the healthcare system. We also need to hire additional nurses. The need is truly exponentiating. I also need to do more teaching. I think it's really important for me to step out into the community to teach people how to advocate for themselves.
The NIIC: What's one thing people should know about Health Advocate Professionals LLC right now?
Leesa Ackermann: The most important thing people should know about Health Advocate Professionals is that we have integrity. After all, why would you trust anyone with your most challenging, life-altering situations if you can't trust the people who are helping you? As nurses, we are still one of most trusted resources in the industry. I take that seriously. Board-certified patient advocates focus very heavily on ethics. In fact, the greatest number of our continued education credits are in the realm of ethics. Clients can rest assured, knowing that my business is based on integrity, ethics, and trust.