Honoring Senator Robert L. Meeks
Tammy Allen, SR. Director | Marketing, NIIC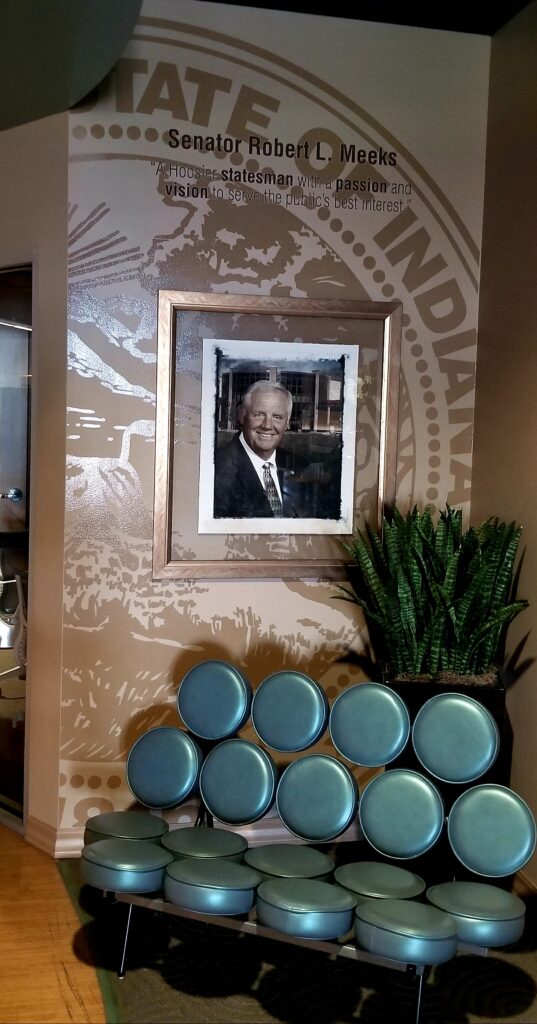 Some of you may have known State Senator Robert L. "Bob" Meeks, who was a Hoosier stateman with a passion and vision to serve the Public's best interest. He passed away Saturday, April 29, 2023.
NIIC exists, in part, because of that passion and vision. "During the time that Meeks was State Budget Chief, he strongly advocated for NIIC and made it possible for us to get funding. He is a big part of why we are here today. There is a good chance that NIIC would not be here without his support," said Mike Fritsch, NIIC President and CEO. There is a place of honor for him at the NIIC Emerging Growth Center, as shown in the picture above.
We extend condolences as we honor him. We are eternally grateful for his support of NIIC and the State of Indiana.