Northeast Indiana Innovation Center and Electric Works announce new partnership
Brittany Smith | Input Fort Wayne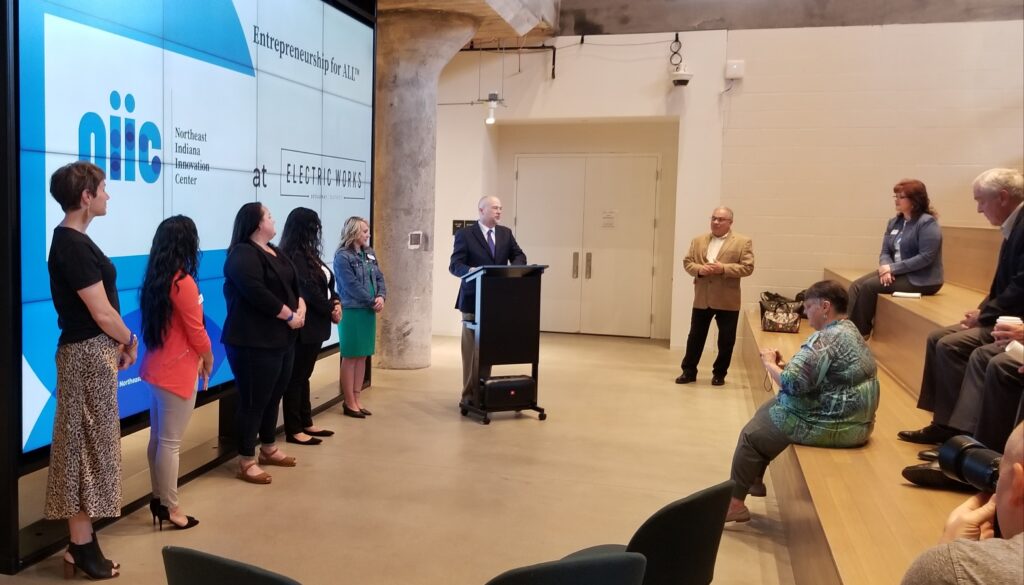 Northeast Indiana has long been a hub for entrepreneurship, in part thanks to the work done by the Northeast Indiana Innovation Center (NIIC) over the past 20 years.
The NIIC serves as an intersection for innovation and economic development, providing an incubator for aspiring innovators and entrepreneurs in the region. As a nonprofit, they've formed a community for local entrepreneurs, which has seen the launch of hundreds of new products and patents, created thousands of jobs, and added hundreds of millions in grants and capital into the regional economy.
They're also a Venture Hub, pulling down barriers– geographic, racial, social-economic and interest-based, as part of their work with the regional Community of Communities to create an ecosystem of Entrepreneurship for All. The NIIC focuses on collaboration and maximizing the impact of regional partners.
Now, the NIIC is partnering with Electric Works to bring its entrepreneurial services to the historic campus in Downtown Fort Wayne.