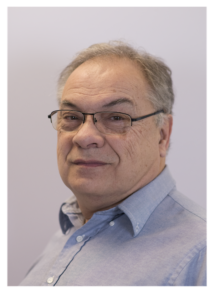 The Northeast Indiana Innovation Collective had good news when Mike Fritsch, president and CEO, presented the organization's annual report to Allen County Commissioners on April 21.
Fritsch reported the NIIC now has 11 employees. That number includes nine coaches. "And they're all women, and they're all awesome," he said.
"Northeast Indiana is a community of communities," he said. For example, "The Hispanic community has been very overlooked." Now that NIIC has two Hispanic coaches, "the program has really taken off." NIIC also offers programs for the Black and brown community, and works with Urban League.
Commissioner Rich Beck, who was a onetime critic of the NIIC, said he was very pleased with the changes. Commissioner Nelson Peters was astounded at the number of people in the community looking to create jobs.
NIIC's impact at the end of 2022 was 2,351 jobs created; 525 new products launched by clients; 202 patents applied for or granted; and $140 million in investment and grant income for clients.
Fritsch said NIIC helped 1,717 people last year, 81% of whom were in Allen County.
County closes on jail property
A major hurdle in the process of building a new jail was reached on April 14 when the county closed on property to be used for a new jail at 2911 Meyer Road, Fort Wayne.
The current jail in downtown Fort Wayne was the subject of a federal lawsuit, which the county lost, that dealt with overcrowding and other issues. The commissioners have responded with plans to build a new justice center at a cost of $350 million. Construction is expected to start in April 2024, with a substantial portion completed in April 2027.