9 interesting places to do your remote work in Fort Wayne
Julia Hanauer | Input Fort Wayne
The following is an excerpt from an article originally published on Input Fort Wayne
Across the U.S., the workplace looks vastly different in 2022 than it did only two years ago.
COVID-19 has altered nearly every facet of daily life, one of the most drastic being where employees work and collaborate in formerly office-bound cities, like Fort Wayne. As reliance on technology increases and some companies realize the benefits of remote work, the future of the workplace is in flux.
Many local employees now find themselves with the freedom to work anywhere, so where are these so-called "third places" emerging where they might want to be?
From quirky coffee shops to under-the-radar office spaces, there are a variety of options to suit different styles and needs.
#5 – The Northeast Indiana Innovation Center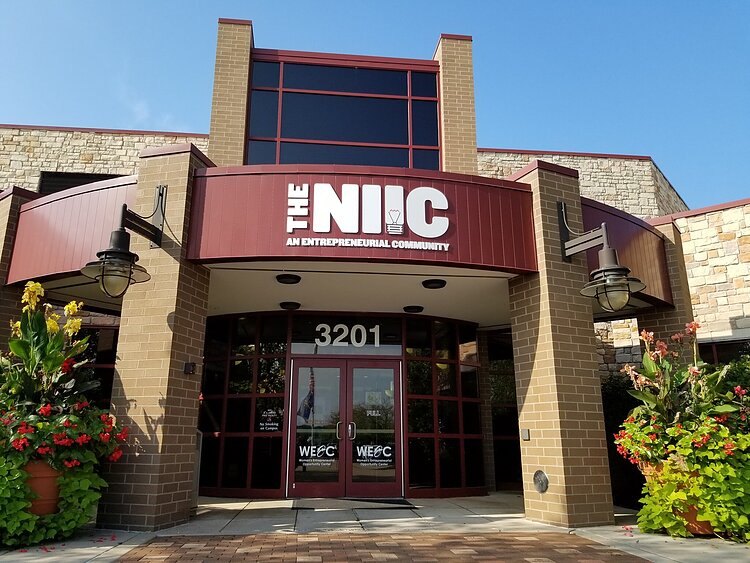 The Northeast Indiana Innovation Center (NIIC) offers coworking space, called Flexspace, on the Northeast side of Fort Wayne. It is aimed at entrepreneurs and other professionals seeking community and flexibility.
Options at the NIIC can be utilized for as little as one hour or on a yearly basis. They include the Cabana, an individual office pod ideal for replacing informal workspaces like coffee shops, and Office Oasis, an enclosed modular office for private work, designed as an alternative to the open cubicle.