5 Sales Strategies That Work
Leslee Hill, Director, WEOC WBC at The NIIC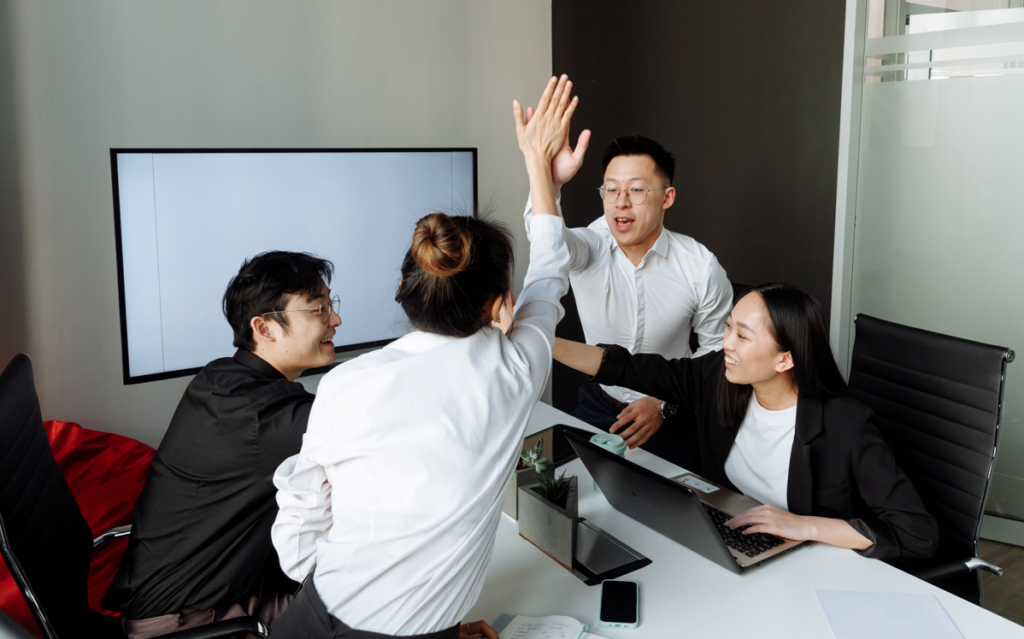 Let's talk about growth—that exciting stage where we bear fruit, increase, and expand. We'd all love to get there. Yet, there is no shortcut to our desired success. Hard work is mandatory but is no longer sufficient. We need to work smarter, too.
Strong strategies that work, coupled with incomparable grit, and being connected to a community of like-minded entrepreneurs, will eventually lead us to growth.
The main driver of business growth is profitability—brought about by solid sales and increased revenue. Profitability doesn't just happen. We need to be intentional about it. We need clear objectives and a guide for sales representatives to follow.
Ready to take your business to the next level?
Here are five strategies to help you generate more leads, close more deals, and sell more products.
Leverage social media marketing.
Social media has undeniably become integrated into our daily lives. An average adult spends almost two and a half hours daily on social media. This shows massive potential in expanding customer reach.
By providing insightful, informational, and value-filled content, you can attract people to follow you and increase their interest in the products or services you provide. Clients' word-of-mouth recommendations or testimonials can also influence others' buying decisions.
Ninety-one percent of retail businesses capitalize on two or more social media platforms. If you are one of them, it's time to level up your social media marketing. If you do not have accounts yet, begin today. Facebook, Instagram, and TikTok are ideal platforms if you want to target Gen X and Millennial customers. If you intend to connect with seasoned professionals, LinkedIn is a promising platform.
Research and qualify prospective clients.
 Selling without prospecting may lead to wasted time. Identifying good-fit customers for your business is crucial to focus efforts on those most likely to become clients. Research and qualify prospective clients first, what they need to know, and how your business can help them.
Once the right customers have become identified, you can reach out to them through email marketing or cold calling. During the first contact, ensure you are showing intentions to help, not sell.
Then, nurture them until they buy your product or service.
Focus on customer conversations.
Customer service is everything. From inquiries through emails, or sales calls, aim to make an impression of excellence. Provide the necessary information, and introduce how your products or services can benefit them.
These hot leads are interested in what you have to offer. Skillfully delivering these conversations will create an unforgettable purchase experience, demonstrate how you value your customers and separate you from competitors. You will likely close the deal on their first call/message.
Once they opt to avail of your service/product, excellent customer experience will keep them returning.
Offer a product/service demonstration (if applicable).
Providing product/service tests can pave the way in establishing your brand if you are starting or introducing a newly launched product.
It's easy to entice your friends, family members, and loyal customers to share their feedback and attract people they know who may likewise try your product/service. With their sizable number of online followers, you can also consider inviting "influencers" to events to widen your sphere of influence.
Be a thought leader.
Sharing your expertise, innovations, and best practices can help build your personal brand and your organization's credibility. By inputting wisdom first, people will not feel they are being sold with something.
Instead, they will find potential solutions to their problems. According to a study, 88% of respondents said that thought leaders effectively enhance how they perceive a company. Therefore, brands that cultivate thought leadership can reap superior reputation and sales impact compared to those that do not.
Constantly pursue growth.
These strategies are simple, yet they can make your sales skyrocket when done extraordinarily. Growth is unending and is a constant pursuit—if you're not growing, you're dying.
We offer abundant tools to help you set and achieve your business goals. Visit the WEOCWBC.Net for details.