Six Ways to Show Your Employees They Can Count On You
Leslee Hill, Director, WEOC WBC at The NIIC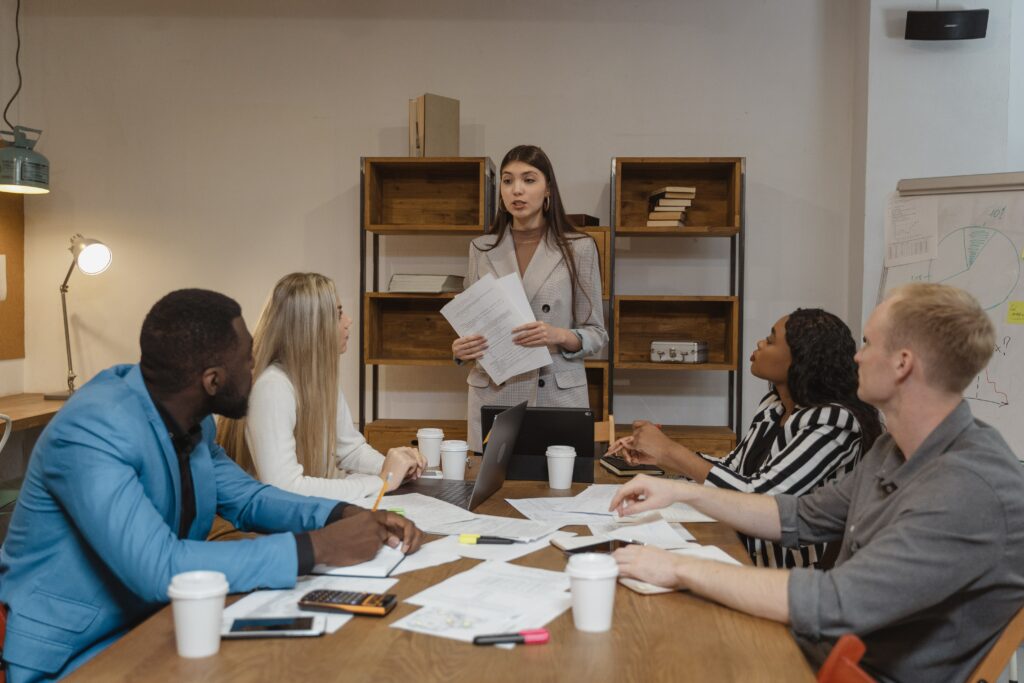 An essential element of a flourishing business is a foundation of passionate, engaged, trustworthy, and loyal employees. Attracting top talent is one thing. Retaining them is another.
According to a Harvard Business Review, job satisfaction, company environment, and the degree of comfort an employee feels within it are important to make employees stay.
Nowadays, people seek more than just an "okay job with good compensation" — if a better offer comes along, most of the time, they'll leave. They long for a company that offers a culture of caring. If the culture is right and they feel valued, they will stay. Of course, the most significant and most crucial connection in the workplace is between leaders and employees. A Journal of Human Resource Management article found that leaders can influence work engagement "not only through changing work conditions, but also directly through inspiring, connecting, and strengthening" your employees.
When your team views you in a positive light and knows it can count on you, productivity often gets a boost. Your employees may become your secret weapon in building a successful business.
Set a good example. Being consistent in what you say and do creates a huge impression among employees. When you speak of excellence, show excellence in what you do. Your actions directly impact your team's performance. Knowing where to steer the company, how to get there, and weather storms are also part of your responsibility as captain.
People know they can count on visionary leaders who embody knowledge, decisiveness, and integrity. They will be motivated to go places they would or could never go otherwise through your example and inspiration.
Be genuinely concerned. Don't treat the people you employ as merely worker bees. Genuinely showing care if and when your employees face personal problems that may affect their work demonstrates you value them.
Give some advice—if solicited—or if it's possible to lend a hand in resolving their issue while maintaining a respectful distance, you may also do so.
Be transparent. Being transparent with your day-to-day business practices and how you assess performance builds trust. Whether it's about pay structure, financial statements, audits, performance evaluations, having meaningful conversations is best.
This can help make your business a better place where employees know that their voices and suggestions are heard. By honestly sharing insights into your business, you will also help build commitment to your cause and improve overall operations.
Show vulnerability and empathy. We all want our employees to be their best selves. Let's face it — no one's perfect. One moment or another, your employee may fail. When this happens, try putting yourself on their level — think about the instances when you've gone through similar problems and how you overcame the situation.
By discussing your own imperfections, vulnerability, and how you successfully dealt with them, you can help them navigate their situations. This establishes a precedent of dependability for advice and encouragement, no matter the circumstance.
Appreciate and value them. Giving your best employees a well-deserved award (like "Employee of the Month") or a token of appreciation lets them know you acknowledge what they do. It doesn't have to be extravagant. If the budget doesn't allow for this gesture, a simple handwritten note or well-written and sincere email goes a long way.When employees feel valued by their leaders, often they go above and beyond for you and the team. They will be happier in fulfilling their roles. Recognition drives job satisfaction.
Sharpen your tools. To be a great leader employees count on, be a life-long learner.From February to early March, we at WEOC WBC invite you to increase your knowledge to run your business by joining our four-part financial series for small businesses.

Certified Financial Planner Sydney Cale led the first session on February 10, The Finances of Business: How They Affect Personal Wealth, to help distinguish between personal and professional business planning, how to manage uneven cash flows from your business goals and still hit your personal savings goals, how to approach goal setting and decision making, and more.
Tax and Insurance Planning: Why It's Important to Your Business will take place on February 17 to equip business owners with ways to be tax-efficient in business so you don't pay more than necessary, choosing the best business structure, methods of business transfer/sale that are tax-advantaged, and the major liabilities that your business might be facing, among others.
A panel of stellar business owners will lead the third session on February 24, Owners Know & Tell. Local owners of Midwest is Best, House to Home, and Glo Everyday will be sharing how they navigated many aspects of growth in their businesses. Between the demands of being a wife and mother, COVID-19 pandemic shutdowns, and expanding to new revenue streams, these women have been unstoppable and are ready to share their powerful stories.
Finally, closing in this insightful series is a discussion on March 3, Succession Planning: Raw Stories of Business Inheritance and Sales. Learn about the necessary steps to establish a solid retirement for the original owner, and position the new owner for success. This session will surely be beautiful, relatable, and impactful as second-generation business owner Anne Marie Labenberg shares her real-life story of how the inheritance/sale of her business affected her life.
As you grow into the leader your people can count on, may you always remember that you are not alone in your business journey. You have reliable allies.
The NIIC/WEOC offers needed tools to support you, your business, and help you reach incredible heights of success.
Visit the WEOCWBC.Net for more details.