Can People Easily Find You to Fix Their Problem?
Leslee Hill, Director, WEOC WBC at The NIIC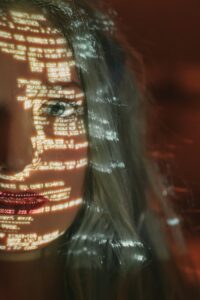 Photo by Cottonbro on Pexels
A Look at Digital Marketing
Welcome to the digital era—where having a digital storefront for your business is crucial. Not having online visibility equals huge losses on leads to grow your sales.
Here's why.
People's time and attention revolve immensely around the digital universe. Daily, about 5 billion internet users spend an average of about 7 hours online across all devices. That's according to the Digital 2022 – Global Overview Report by We Are Social and Hootsuite.
Reliance on the internet is becoming more prevalent. Whenever individuals need a product or a service, they search on websites or social media to locate top buys or excellent service providers.
The question is, if they type in a problem or look for a product you provide, will they be able to find you easily?
Each week, 58.4% of consumers purchase online. Are you able to maximize this opportunity? Traditional marketing is an indispensable part of a business. However, online visibility is imperative. If you are unsatisfied with your results, we are here to help you dive deeper into strengthening digital marketing.
Stand Out on Social Media
Social Media presents rich platforms to connect with current and potential clients. Knowing the most popular social media sites will allow you to maximize your brand reach and engage with your target audience. The top five platforms for business, according to Statista, are Facebook, Instagram, LinkedIn, YouTube, and Twitter. TikTok is rapidly gaining in popularity.
Stand out in the social media marketing game by:
Implementing a social media strategy;
Posting updates, promotions, and discounts for your products and services.
Providing engaging, insightful, informative, and creative content that your buyers and visitors value;
Interacting with your followers to form a bond.
Remember to stay current on the latest tips and tricks on growing your reach and engagement. This will help you to keep on top of the game.
Elevate Your Branding through a Website
A website boosts your brand's professionalism and credibility like no other platform. It is a great asset to showcase facts about you that clients need to know, your accomplishments, and what you offer. A website also positions you as an expert in your field.
Invest in a great web design, use Search Engine Optimization tools like keyword linking, and regularly publish relevant content to gain better Google rankings. These will catapult you to the top of searches.
Create/Optimize Your Google Business Profile
We all know it—in the world of "search," Google is king. Holding more than 92% of search engine market share, creating or optimizing a Google Business Profile is relevant in making your brand known to new customers across Google services such as Google Search, Google Maps, and Google Shopping. It helps ensure that whenever people are looking for businesses like yours in your area, they will find you and your business details.
Having a Google Business Profile can also build trust through Google Reviews, allowing customers to share insights and give a star rating based on their transaction with you.
Complete all the elements in your profile, including verifying your location, adding keywords, adding images and videos regarding your business, keeping your details current, encouraging reviews, and regularly posting relevant content to enhance your Google listing ranking.
In a digital universe that presents myriad choices, your brand's heart translated into content published in the right channels will set you apart. Let us help you introduce yourself to your target market and the world by maximizing digital tools that will intensify your marketing. You deserve to stand out.
Visit the WEOCWBC.Net for details.