Former GE Executive's Vision Sparks Successful, Global IT Solutions Company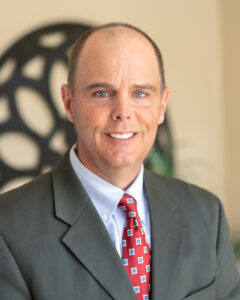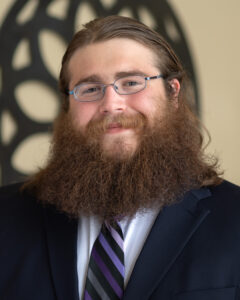 Photos by EXEControl: David Fizer (shown left) and Josh Barkey 
An interiew with David Fizer, Business Development, EXEControl Global Solutions, reveals how a company founded 50+ years ago as a software company continues to evolve to solve global client problems around managed services, business advisory, and cybersecurity.
The NIIC: What problem was your company formed to solve?
David Fizer: Over simplified, we manage and support companies' computer systems. In reality, it goes beyond this.  EXEControl Global Solutions helps companies, large and small, solve complex business challenges through enterprise software, managed networks, VOIP systems, and business advisory services. Whether you're a local Main Street business with just a few employees, or a very large enterprise, we are a trusted partner and solution provider.
The NIIC: What triggered the launch of your business?
David Fizer: EXEControl was founded 54 years ago by GE Executive Dolph Ebeling, who had a vision for software. At the time, GE was solely focused on hardware. So Ebeling moved across the Mohawk River —staying in view of the big GE sign for motivation — and formed our company to begin developing Enterprise Resource Planning (ERP) software. We were a forerunner in that industry. Over the years, we have diversified our services to include network management, voice over IP telephone systems, and business advisory services. We now do business throughout the United States, Canada, and Mexico.
The NIIC: How does it work?
David Fizer: For many of our clients, we become a full-service, outsourced IT department. We work strategically with internal teams to deliver fast, reliable, and secure solutions.
Often, our managed services can be delivered remotely. But in many cases, such as at The NIIC, we provide on-site technicians to provide boots-on-the-ground IT support.
Our services are designed to work together to help clients succeed. For example, our Business Advisory division can apply Six Sigma principles to empower companies to clean up their internal processes. In this way, across the board, we've saved our clients millions of dollars by streamlining systems and aligning software.
Then, our ERP software systems help client companies leverage those improved processes for growth. For example, we had one client with annual revenue plateaued around $12 million. With insights gained through our business advisory and then executed through our ERP software, that client grew to over $250 million.
The NIIC: How has EXEControl engaged with The NIIC?  
David Fizer: Over the years, we've enjoyed our relationship with The NIIC very much. We maintain The NIIC's network and have helped develop IT products, policies, and procedures for companies throughout the entire technology park.
Our offices at The NIIC, along with their conference rooms and training facilities, provide an excellent platform for serving other clients in Northeast Indiana.
The NIIC: What's on the horizon for your company?
David Fizer: We've had opportunities to grow during the pandemic. As many businesses shifted to a work-from-home or hybrid model, there's been a surge in demand for the kind of services that we provide.
As all of us become more digitally active and network dependent, we also become more vulnerable to bad actors. Our company has responded by focusing on cybersecurity. We want to ensure that every client's system is safe, secure, fast, and reliable.
Our business advisory division is also growing. The pandemic has required many companies to adapt and evolve their business models. We come alongside our clients to provide expertise, solve problems, and maximize opportunities.
The NIIC: What's one thing people should know about EXEControl right now?
David Fizer: I'm sure you've worked with companies that do the minimum. They will just barely meet what's expected. That's not us.  We are a company that was founded on doing the right thing — for our clients, for our employees, and for the communities where we work.
For example, we have a VTO program in place, that is, Volunteer-Time-Off. We pay our employees to take days off for volunteer community service.
Every June, our headquarters hosts a big community picnic and electronics recycling day.  It's a fun and festive event. It helps people responsibly dispose of outdated devices and hazardous electronic components. We pull out the grill, celebrate summer with our neighbors, and do something good for the environment.
We don't do these things for recognition. While community engagement like this can lead to business opportunities, we don't seek to gain, but rather to give. We emphasize a giver's mentality. We do this because it's the right thing to do.
I'm very proud of where I work.  It may sound like I'm tooting our own horn a little too much, but EXEControl Global Solutions is a company with its moral compass set in the right direction.