Staffing Private Jets Across the U.S., Right Here from Northeast Indiana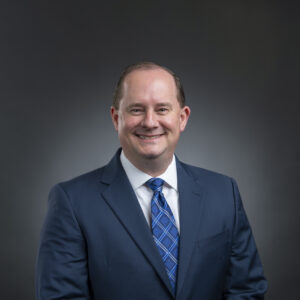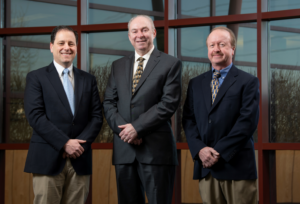 Photos by JetPro Pilots: Jason Wardwell, shown left; JetPro Pilots Founders: Ralph Marcuccilli, Jack Arnold, Scott Jeppson (left to right)
In an interview with Jason Wardwell, Partner and COO, JetPro Pilots, we learn about how one of his founders turned a bad experience into an opportunity. Scott Jepson used it as fuel to team with Jack Arnold and Ralph Marcuccilli  (also pilots) to form a new company that–13 years later–thrives. 
The NIIC: What problem was your company formed to solve?
Jason Wardwell: JetPro Pilots was formed by three pilots to provide flight-crew staffing solutions for business aviation. We provide flight crews — pilots, flight attendants, and others — for companies that own aircraft.
The NIIC: What triggered the launch of your business?
Jason Wardwell: One of our founding pilots, Scott Jeppson, had a bad experience as a contractor for another aviation staffing company. He had trouble getting paid in timely way, struggled with how their fees were structured, and felt the agency was getting in the way of his career rather than helping him succeed. Convinced there had to be a better way, Scott talked it over with two other businessmen who were also private pilots. Together they decided, "We can do this."
So our company was formed by Scott Jeppson, a pilot in business aviation, Jack Arnold, an aviation services broker and experienced airline & military pilot, and Ralph Marcuccilli, a software systems entrepreneur and private pilot.  The company was intentionally created by pilots, for pilots.
They bootstrapped the company, without venture capital, and began working on our core business concepts part-time. I joined the company in 2015 as their first employee and became a partner in 2019. We have since hired staff in several areas, including operations, sales, and technology, and the business has really taken off since then. We now serve clients coast to coast. Many of our clients are Fortune 500 companies. One is listed among the Fortune 10.
The NIIC: How does it work?
Jason Wardwell: We have three main services. JetPro Trip is our on-demand service. A company will contact us and ask for a pilot or crew for a specific period of time. The contract is open-ended, with no specific volume or commitment. We match a properly credentialed flight crew to the company's aircraft. The pilot and crew are on our payroll, so we manage the payroll, the taxes, the insurance and take care of all the details.
Another service is JetPro Recruit, our full-time placement, or headhunting service. We help Part 91 or Part 135 aircraft operators hire full-time flight crews onto their own payroll. We provide interviewing and screening to match qualified personnel for their specific needs, whether it's a captain, a first officer, or other positions. We collect detailed information about the position, then tap our extensive database and reach out to the best qualified people to fit their needs.  It's all available through a one-time placement fee.
In 2020, we added a third service, called JetPro HR. It's something we've been doing since 2012 with one particular client and now we've packaged it up and rolled it out to other companies. Through JetPro HR, we employ full-time pilots and crew who are assigned exclusively to one client. We take care of all human-resource services, baking in salary, benefits, training, and insurance. We provide a turnkey solution, hopefully eliminating all management headaches when it comes to HR and employment responsibilities. It's a good solution for companies in situations where, say, a flight attendant is back in the cabin serving the CEO and corporate guests. If the flight attendant isn't a good match, or says something uncomfortable for whatever reason, the company can ask us to assign someone else. They don't have to go through all the HR process of progressive discipline and risk. There's a layer of insulation there between the company and the flight attendant. The company gets the benefit of having the very best crew, with consistency of performance. There's great value in that.
The NIIC: How has JetPro Pilots used the services of The NIIC?  
Jason Wardwell: We took office space at The NIIC in 2015 when I joined the company and it has been a great environment for us to grow. As we've increased our offerings and our team, we've acquired additional space to help us scale.  The NIIC has also been helpful with various types of educational seminars as well as sharing ideas about grant writing.
The NIIC: What's on the horizon for your company?
Jason Wardwell: We're in a growth mode right now. Coming out of the pandemic, there's pent-up demand for moving people around the country again. We are well poised to help companies get their aircraft back in the air. Pardon the expression, but our business is really taking off.
The NIIC: What's one thing people should know about JetPro Pilots right now?
Jason Wardwell: We've built great technical capabilities and technologies for onboarding, payroll, and record-keeping; and at the end of the day, we're a people company. We work hard to treat everyone well and do the right thing in every situation we face. We are all about the win/win/win — a win for the crew member who looks to us for career advancement, a win for the client company that looks to us for a top-notch crew, and a win for JetPro. We succeed when they succeed.